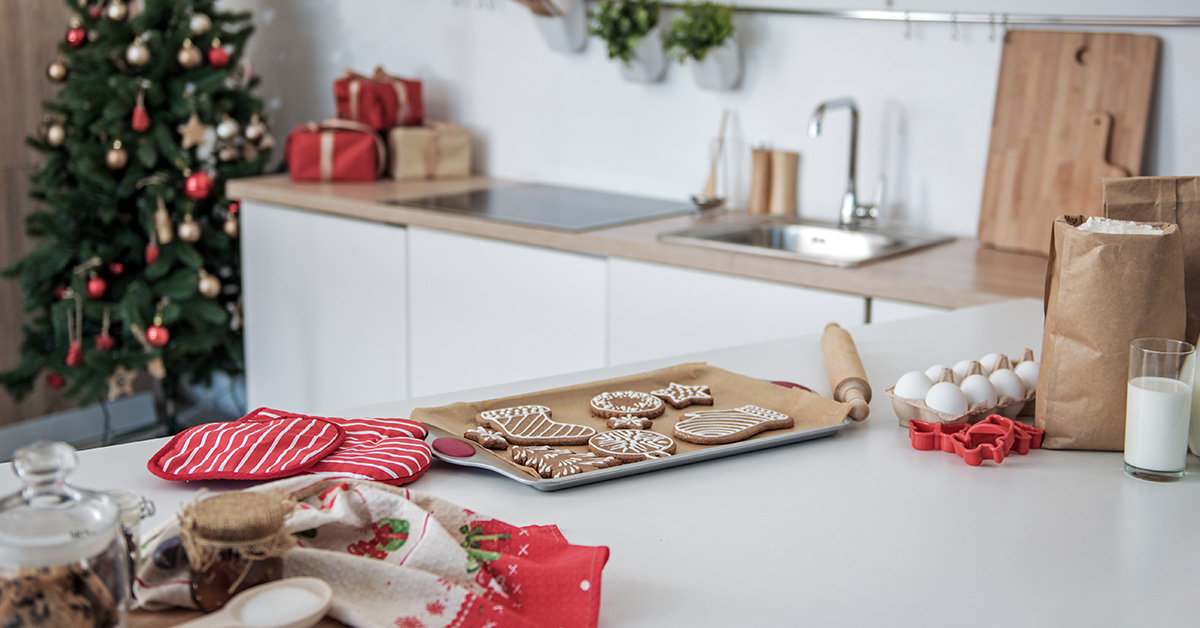 Are you hosting a holiday feast this season and feeling a little daunted by your to-do list? Event planners understand that starting event prep early helps reduce stress. Doing things bit by bit ahead of the big day will help take the pressure off and leave you more time to kick back with friends and family.
Clear the Decks for Decorating
Declutter before you unpack holiday decorations. Consider what you love most in the room and donate anything unnecessary. Your castaways can help others in need during the holiday season.
The prospect of company can inspire you to reconnect with your living environment. Straightening up piles of books, clothes and recycling makes your space feel fresh again — and easier to vacuum and mop.
Try a "room-a-day" cleaning schedule starting a week before your first holiday event.
Holiday decorating alone can be a chore, but inviting family and friends to join in makes it a fun get-together. Try a low-key decorating party complete with festive music and snacks.
Prep Now, Party Later
Make some room in your busy schedule by planning holiday menus in advance. Use online ordering to bring groceries right to your car or doorstep. This saves you time shopping and keeps you from bringing home more food than you need.
Prepare and freeze or store foods in advance if you can. Many recipes can be made ahead and then easily reheated the day you serve them.
Consider supplementing your home-cooked meal with a few side dishes or desserts from a local restaurant or bakery. A couple of store-bought items can save you time in the kitchen and introduce some new flavors to your traditional holiday fare.
Let the Pros Help
If, during your housework, you notice a crack in a countertop or a dull haze on the floor, there's still time to get on MARBLELIFE's pre-holiday schedule! After the food preparation and before the guests arrive, the MARBLELIFE® elves can polish your kitchen, bathrooms and hardscaping to look their best — and fix that crack so you'll hardly know it was ever there.
After a professional cleaning from MARBLELIFE®, an application of our granite sealer makes it super easy to clean up if you have a holiday mishap. Meanwhile, a stash of MARBLELIFE® Granite Cleaner and MaxOut Grout Cleaner can help you handle any last-minute messes.
If All Else Fails
If you run out of time before the guests appear, don't worry. Just lower those dimmers and light some holiday candles. Candlelight hides a lot of dirt, creates a festive ambiance — and can make you look years younger! (Just never leave them unattended.) But now, before company comes, is the best time to schedule a visit from your local MARBLELIFE® pro and spruce up for the holidays.
Contact your local MARBLELIFE® for a free in-home consultation — and give yourself the gift of more time to enjoy the holiday season with family and friends.