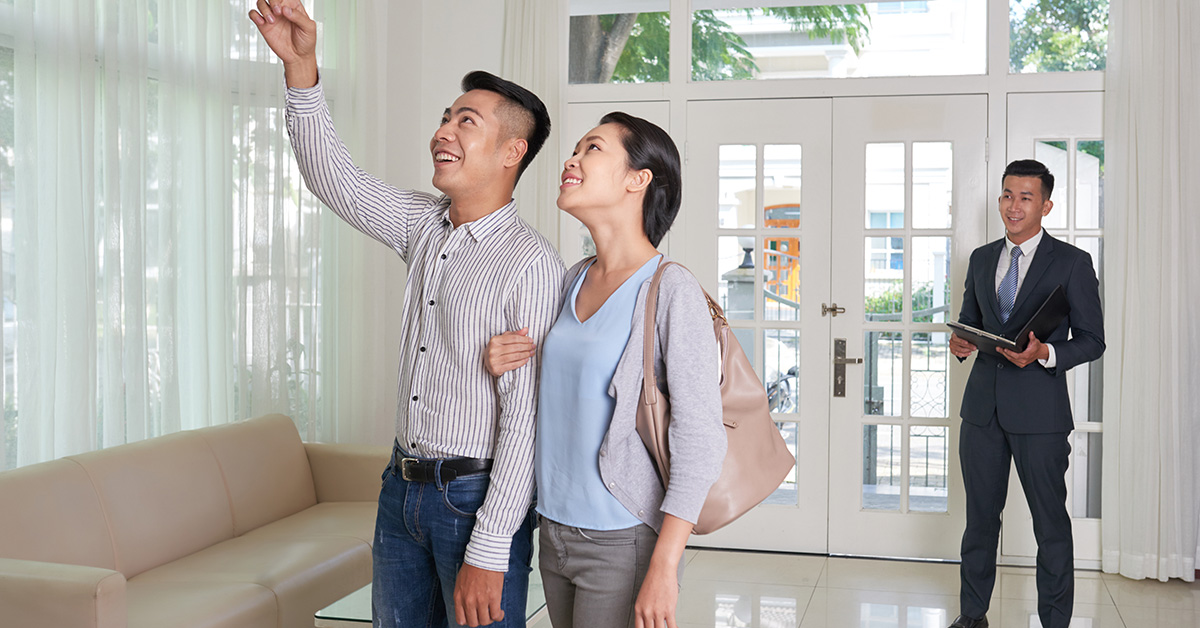 Due to a perfect combination of low mortgage rates, an increase of remote workers and the flight of many city dwellers searching for more open spaces —home sales surged by a record-setting 24.7% in July according to the National Association of Realtors. MARBLELIFE® can rejuvenate and restore your listing's tile, stone and concrete floors and surfaces — and give it a leg up on the comps in your neighborhood.
Is Your Tile a Buyer Temptation or Turnoff?
Are you staging a property for sale? Filthy grout is a major buyer turnoff. But MARBLELIFE® can restore a uniform, clean appearance and bring dingy, stained grout back to life. The MARBLELIFE® pros understand what causes grout to stain, how to eliminate the problem, address the root cause, and restore a uniform color-consistent surface that is not just ready for showing, but is also sealed in a manner that will prevent the surface from re-staining. This can be done in a matter of hours without removing the existing grout. We can even re-accent the grout should you desire a different grout color. Whether you want one of 250 MARBLELIFE® COLORSeal color options or need to match the grout to a color sample, MARBLELIFE® can deliver. Once restored, grout is easily maintained using MARBLELIFE® Tile & Grout Cleaner to safely and effectively attack dirt and oils on your tile and grout surfaces. It also makes a great housewarming gift for buyers at closing!
Give Boring Concrete Floors Charisma with Color
Does your property have a dull and dingy concrete floor? Let MARBLELIFE® turn a grimy garage into a major selling point. Our concrete colors and finishes can match any décor and are easy and inexpensive to maintain. Whether seeking a polished appearance, a chip-coating or a showroom floor that looks like marble, MARBLELIFE® can turn dull concrete into a major selling feature.
MARBLELIFE's® EnduraCrete concrete color stain options allow you to choose the colors and finishes that match your property's color scheme and interior design style. A polished surface brightens spaces by reflecting the light. A color-stained surface imbues an otherwise utilitarian floor with warmth and character. And your buyers will also love that they eliminate the chemicals, odors and allergens that can hide in carpet and underlayment.
MARBLELIFE® Marblized finishes can give a boring concrete floor the look and luster of granite or marble. Transform dull gray floors with vibrant pattern and color. But even a monochromatic color treatment of a tropical blue, classic gray or warm umber will provide depth and beauty to any space. Our experienced craftsmen can emulate just about any look you can dream up. MARBLELIFE® Marbilizing delivers stunning finishes with flowing color, depth and sheen that buyers will appreciate.
Show Your Listing Some Love
Clean grout is a must if you want top dollar for your property, and a custom concrete floor finish can set your listing apart and boost market value. But MARBLELIFE® offers many other services that can help you hang a SOLD sign in the front yard. We can repair cracked stone surfaces, restore granite countertops, polish marble and travertine floors and remove surface stains. MARBLELIFE® lets you renovate without the mess and expense of tearing out floors, saving you time and money.
If you have any questions about our services, please contact your local MARBLELIFE® office. One of our knowledgeable stone and tile specialists will be happy to assist you. We can also arrange for a FREE ON-SITE ESTIMATE for your property.
Rejuvenate. Restore. Reimagine with MARBLELIFE®.
Source:
https://www.cnn.com/2020/08/21/success/existing-us-home-sales-july/index.html